POWERGLIDE Pool Snooker & Billiard Cues
View all
ARAMITH Pool Snooker & Billiard Balls
View all
CUETEC Pool Snooker & Billiards Cues
View All
CUETEC Cynergy SVB Gen One Cue – Pearl White

PLAY LIKE A CHAMPION.
Take your game to the next level with the same cue fielded by five-time U.S. Open Champion Shane Van Boening. 



CUETEC Black Graphite Pool, Snooker & Billiard Cue

2 PIECE GRAPHITE/WOOD CUE
2 piece cue
This cue is the genuine article manufactured with a "solid timber core"
then encased in Graphite/Carbon Fibre finish.
8.5 mm tip, 58 inches

CUETEC Blue Graphite Pool, Snooker & Billiard Cue

2 PIECE GRAPHITE/WOOD CUE 
2 piece cue
This cue is the genuine article manufactured with a "solid timber core"
then encased in Graphite/Carbon Fibre finish.
8.5 mm tip, 58 inches long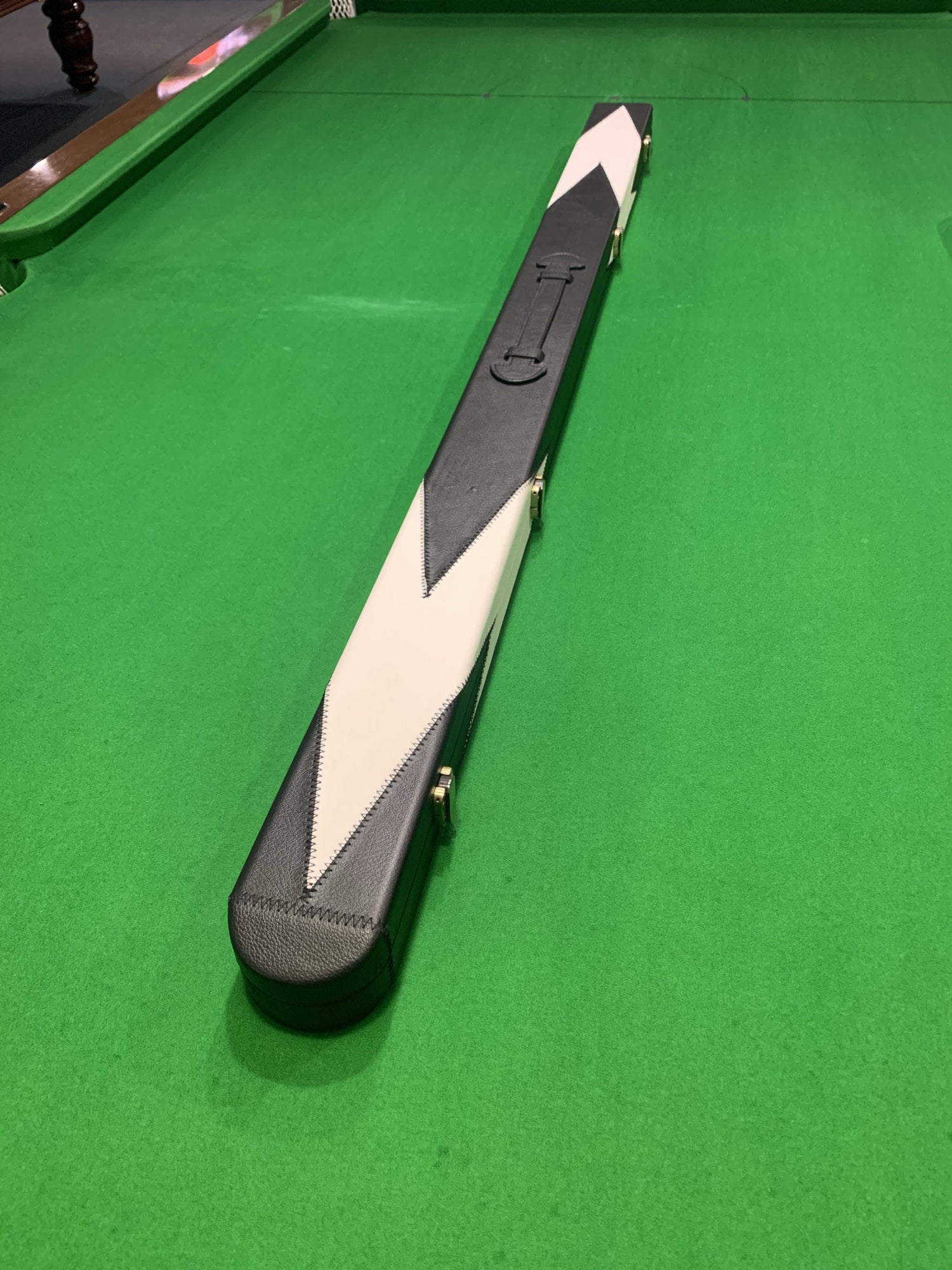 Deluxe Black & White Leather Art 3/4 Pool, Snooker, & Billiard Cue Case
Black & White Cue Case with soft interior Fabric. Holds one 3/4 Cue and Extensions. Separate insert for Chalk.
View
Australian Walkabout Ash Cue
Triangle PRO Chalk

The professional version of the world's most popular snooker chalk. Triangle Pro-Chalk is a no expense spared chalk with added ingredients to increase friction and cue ball control even further, creating a smooth feel with incredible grip. Produced by Tweeten Fibre Co. in the USA, the world's best known and most respected chalk making company. The perfect partner for Elk- Pro tips.

KAMUI Medium Pool Snooker Billiard Cue Tip 11mm

KAMUI brings together the old school trade talent of leather craftsmanship
with state-of-the-art technology to bring quality control to billiard tips.

ELK MASTER Pro Tips from Peradon UK Pool, Snooker & Billiard Cue Tips

Tweeten Pro Tips from Peradon UK. Elk-Pro Tips is a new version of the ever popular Elk Master tip with options of Soft, Medium or Hard tips. The Elk-Pro Tip was developed for more serious players who like the characteristics of the Elk Master tip but are looking for greater consistency that the elk has shown.